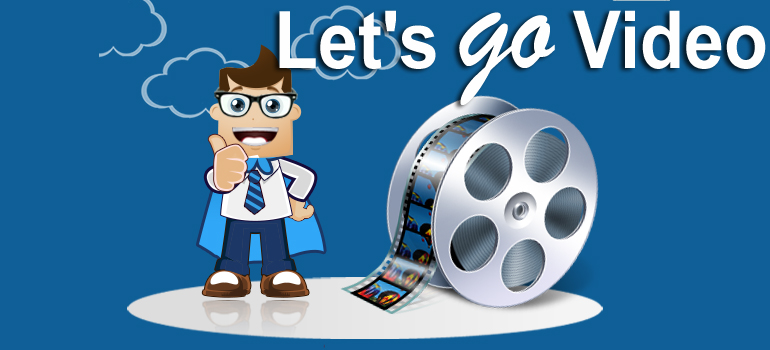 Let's Go Video – Let's Go Video is our video marketing service for Real Estate Agents.
Did you know….
Facebook and YouTube now account for nearly a third of mobile traffic.
Videos Increase People's Understanding Of Your Product Or Service by 74%
YouTube Is The Number Two Search Engine In The World
A Third Of All Online Activity Is Spent Watching Video
Every Day 100 Million Internet Users Watch An Online Video
50% Of Users Watch Business Related Videos On YouTube Once A Week
75% Of Users Visit The Marketer's Website After Viewing A Video
YouTube stats taken from Youtube.com
Why Establishing Your Business Presence on YouTube Is Important
Before you tell me that YouTube doesn't count because it's a video search engine, let me tell you that it does count. Particularly with statistics like these;
People spend over 700 billion minutes per month on Facebook
1.65 billion total users
1.09 billion daily active users 
Every month, more than 250 million people engage with Facebook on external websites
Facebook is the second biggest website by traffic behind Google
Real Estate is the most used industry on social media
Video viewing onlline is up 94%
100 Million hours of video is watched on Facebook each day across the USA
Do you know that over 90% of home buyers start their home search online?
Google finds 2 out of 3 house hunters research agents online
Searches for real estate-related terms at highest point since 2008
No script needed. You can provide a script if you wish or we will write your script for you. Simply email us your content, even or point of interest of the video. You will have custom graphics, music background and if you want we will upload it to your You Tube account and optimize it for Google page one.
All videos are 1-2 minutes in length. You may have it up to 2 minutes.
Whiteboard Drawing or animation video  $99.00
5 Videos $299.00
10 Video package deal $499.00
SAMPLES